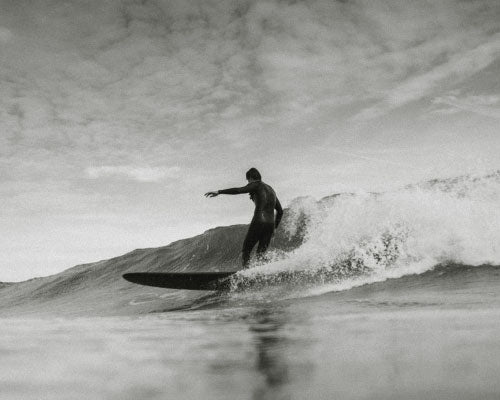 WE'RE ECHO
And we aim to make it easy for surfers and shapers to find the most sustainable surf gear out there.
WHAT WE DO
Dealing exclusively in eco and sustainable surf hardware and accessories, we supply products and materials that are as Earth-friendly as we can find.
With people, planet and product always foremost in our mind, we're working to bring the UK surfing community together. Particularly those who share our concern for the planet, and who want to make positive change.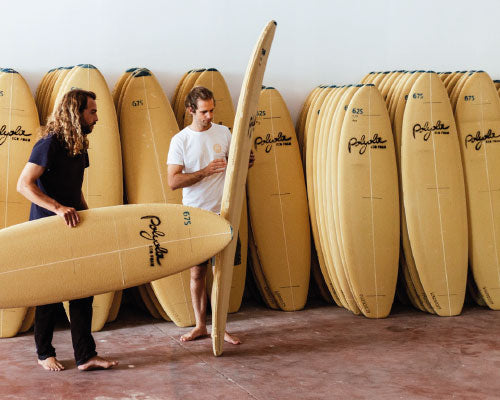 PROUDLY CARRYING POLYOLA BLANKS
The search for more sustainable surfcraft, that doesn't compromise on performance is the root of why ECHO came to be.
We love Polyola blanks, a game-changing polyurethane foam core created using recycled material that is 100% recyclable again - developed with the perfect mix of performance and planet in mind.
LEARN MORE
PRODUCTS

Surfboards, board bags, fins, leashes, wax, bio-resins, fiberglass alternatives - ECHO stocks and seeks out surf equipment created from up-cycled, recycled and the most sustainable materials out there. Equipment
that doesn't compromise on performance. And that can compete on price.

PEOPLE

We value working with like-minded people who believe in transparency, honesty and connecting with a community who share the opinion that creating positive change, no matter how big or small, is better than lecturing for instant perfection.

We are open to uncomfortable conversations, being inclusive and empowering progressive change toward a more sustainable future.

PARTNERSHIPS

We work with creators who build things green(er), stocking and distributing their products so that we can all feel better about surfing, it's people and our planet.

We'd love to hear from you and help tell the world about what you do, this is the reason why we exist. Reach out via our contact page and let us know what you're up to.